Facebook Timeline for Business Pages – Thanks Mari Smith
Mari Smith has written a very comprehensive and informative post on the Facebook Timeline for Business Pages. She covers 21 Key Points to Know.
I have here the initial part of the post and if you click on the image it will take you to her page, where you can get the rest of the graphic and read the complete the post.
---
If you have not yet converted your Facebook fan
page
over to the new
Timeline
design,
your page will automatically convert on March 30th
, 2012 which is coming up fast. This post covers the majority of basic settings and features you need to know. Even if you've upgraded, you'll find some tips here!
First, review this marked up screenshot for a tour of most of the features — click the image to view full size (you may need to click again on the image on the next page):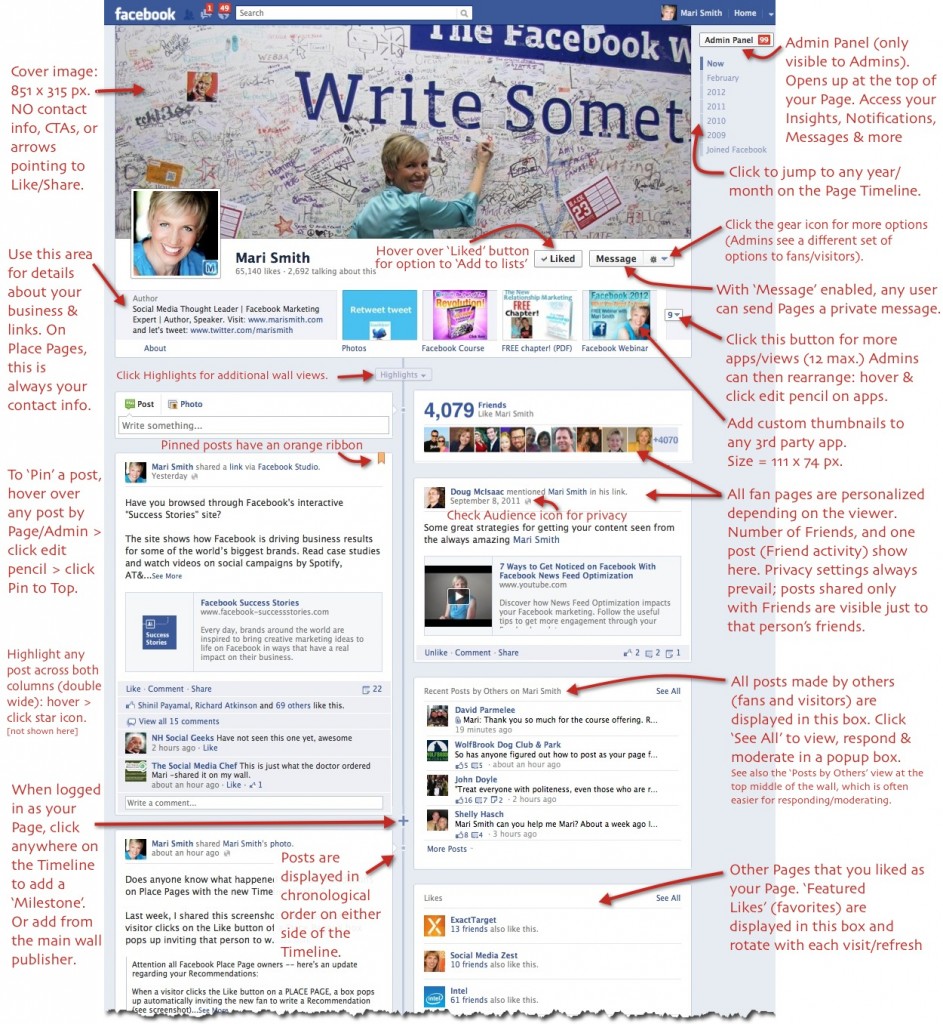 Leave the link to your Facebook Timeline below, I would love to take a look!!