Quit your job and follow your dream! Work from the beach! Be your own boss! Travel the world!
Time freedom. Location independence.
These seem to be the measures of entrepreneurial success.
The ultimate expression of 'Making It'!
But what if you are building your business while still working a day job?
Does that mean you're not an entrepreneur?
Apparently, not.
Some might consider you a hybrid entrepreneur, or an aspiring entrepreneur, you could even be a wannapreneur or a budding entrepreneur.
If you ask Gary V, you're not an entrepreneur at all!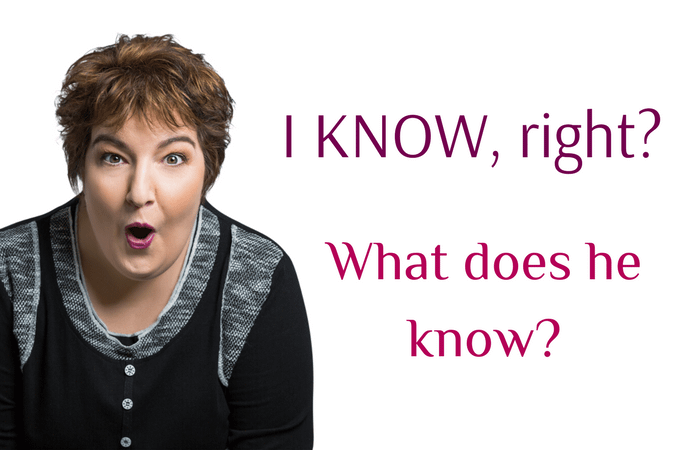 I KNOW, right! What does he know?
So, what they are saying is, that you aren't successful – a true entrepreneur – until you have managed to ditch the 9-5.
What a load of rubbish!!
Entrepreneur – a person who sets up a business or businesses, taking on financial risks in the hope of profit.
Have you spent any money on your business? Did you risk losing that money in the hope of making a profit?
Well, then! GUESS WHAT?!?
YOU ARE AN ENTREPRENEUR!
Even if you have a job!
What if keeping your job, while you build your business, is actually the smart way to do it?
Click To Tweet
According to The Academy of Management Journal, business owners that stay in their jobs and build a business on the side are one-third less likely to fail.
Click To Tweet
I can think of a few reasons why:
You know that you have money coming in so that at least your basic needs are covered.

You won't make bad decisions based on desperation, because you need money to pay your bills.

You have more money to invest in yourself and your business.

You can safely decide if entrepreneurship is even for you.
The ones that jump too soon have so many regrets:
Giving up a stable income, only to find themselves having to pick up another job because it took longer than they thought to build

their business.

Finding out the grass isn't always greener on the other side.

Losing confidence in their ability, and who they are, because even though they are smart they can't quite work out how all the pieces of running a profitable business fit together.
And the scariest one of all –
It took them longer than they thought it would to make any consistent money so have now given up on the dream of ever having a business.  Have gone back to a day job with more debt than they left with. Feeling like they are failures and don't have what it takes.
When all they really needed to do was be a bit more patient – not buy into the 'make it in a minute marketing' that is out there.
If you can't run a business part time, what makes you think you will be able run it full time? Wise words about staying in your job from Ray Higdon.
If only they had stayed in their jobs a little longer, perfected their skills, started generating a consistent income and only then, made the decision, to take on entrepreneurship full time.
Their business wouldn't have ended up where so many do…
The business graveyard! Where too many good businesses go to die.
Don't let this happen to you!
You aren't any less of an entrepreneur if you have a job and run your business on the side.
I'd love to hear about your experience of this in the comments below.